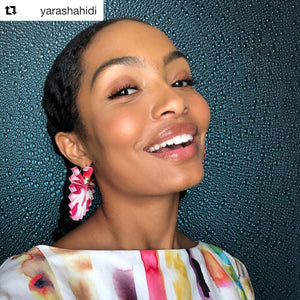 Yara Shahidi in Pink Venus
Hot Pink Venus Debris earrings as seen on Grownish worn by Yara Shahidi!! 
Pop art for your ears. artistry for your soul.
get yours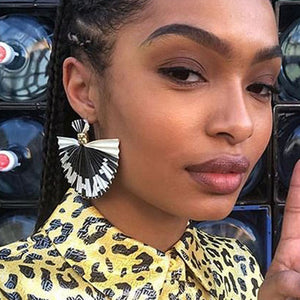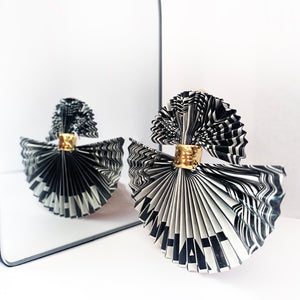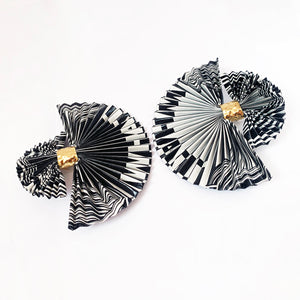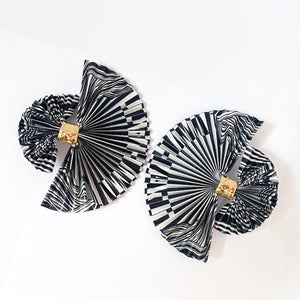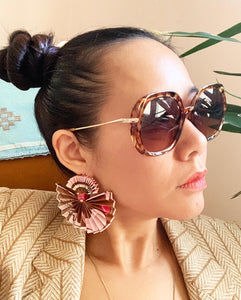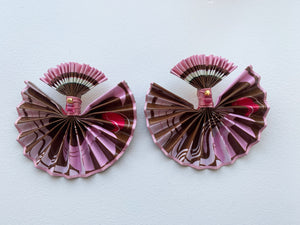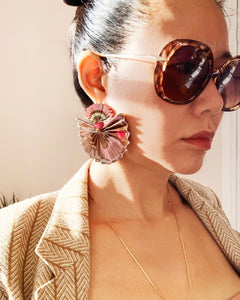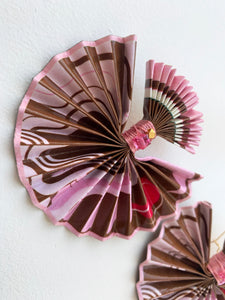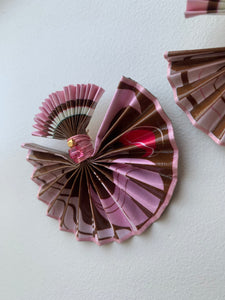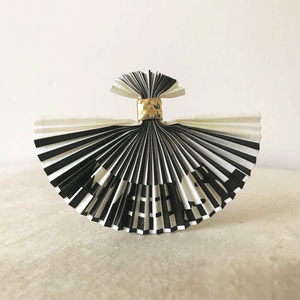 Make your statement without saying a word
Personalize these earrings with different languages, names or any word(s) that is important to you.
Pictured: 2 words on 1 earring (HELL YES!)
Customize with your own words
INVENTED AT MAS & NOBU
Future stacked on tradition.
A futuristic + traditional + illusion effect that causes head-turns, double- takes and utterances of, "dope". Experience it.
MAKE THEM YOUR OWN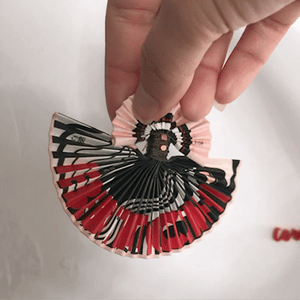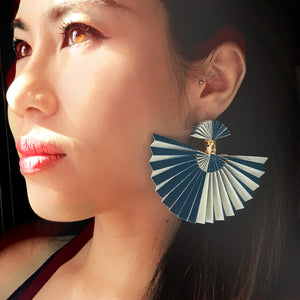 Bringing positive to you
These earrings inspire ideas, curiosity and conversation.
They are a peak into your unique taste and artistic mind + soul.
For me, They represent a hyphenated life, Japanese-American. It is bluntly seen in the fan silhouette and the origami, rooted in my Japanese heritage. The artwork and illusion are based in my American experience, sense of humor, and nostalgia.
Collections
My guarantee & a thank you
I make each piece by hand and stand by them. If you are not wholeheartedly satisfied with your order or it was damaged in delivery, give me a call or send me an email and I'll make corrections where I can. 

On behalf of artists who create handmade pieces with love, I thank you for your support. Every purchase helps us move forward and create interesting and new pieces for you to love and to be proud to wear. <3.
#masandnobu #changeperspectives
Bringing you wearable art with meaning. Remember, that in life you can always Change Perspectives